Advertisers will increase their upfront spending by 7.6% this year to nearly $19.9 billion.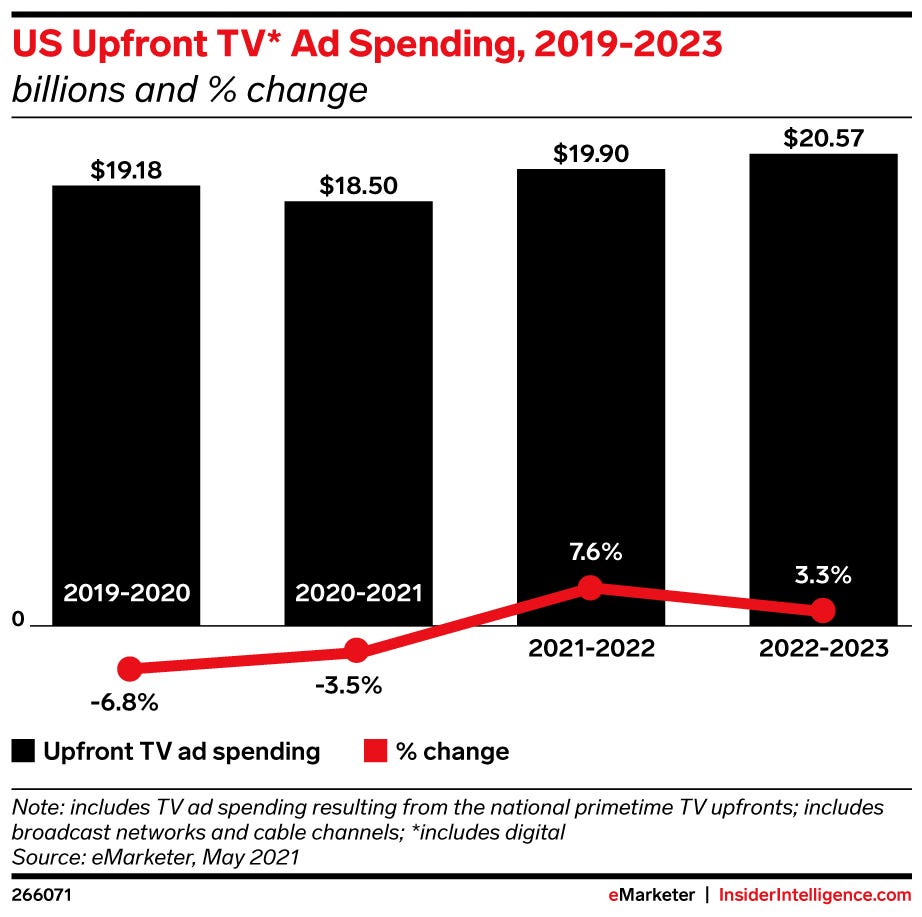 As Modus Direct participated in the Network Upfronts last week, there were some key takeaways.

PRIMETIME IS ANYTIME. More focus this year on the network portfolios than primetime programming – head of sales for WarnerMedia stating "IP is the new Primetime"
DIVERSITY AND INCLUSION. All major networks focused on the importance of diverse casts, storytellers, producers as well as all inclusive themes in programming. We are seeing this as a theme across client creative as well.
Media companies are no longer in the business of selling TV commercials. They are in the audience delivery business.

91.6 million people watched the Super Bowl on CBS linear while only 5.7 million streamed.
Linear provides audience delivery volume at a lower cost. CTV/OTT offers unparalleled targeting at a higher cost. Combined they provide optimal reach and ROI.