WE LOVE DIRECT RESPONSE, AND WE ARE REALLY, REALLY GOOD AT IT!
Direct Response "The bottom-line is that I rarely make strong recommendations, but Modus is very good and you should seriously consider using them. They are creative, scrappy, know their craft extremely well and are work horses – our kind of people. I strongly recommend giving them a shot at the business. You will not be disappointed."   Scott Stephen, Guaranteed Rate
SPEND LESS. MAKE MORE. BIG SMILE.
Big or small, there is no such thing as a one-size-fits-all media plan at Modus Direct.
Modus Direct is a full service advertising agency with over 175 years of collective direct  to consumer expertise and single clients with well over 20 billion dollars in sales last year alone. Modus Direct negotiates tens of millions of dollars each week, targeting both English and Hispanic consumers with core competencies in TV (video), radio (audio), print and out of home. We ensure that your advertisement reaches the optimal audiences at the right time and best price. We are leaders in OTT/CTV  – airing our clients on media such as Hulu, Sling, Tubi, DirecTV Now and thousands of other networks and publishers. We are proud to be featured at MediaPost conferences as OTT/CTV specialists.  We are Analytics-Driven media buyers and planners, which means your ad dollars are well spent. We buy media like the money we spend is our own.
We are DTC and B2B media planning, buying and analytics experts representing well known Direct to Consumer brands such as Purple Mattress and Dyson.
Our team is young enough to bring fresh perspective to the convergence of all media, yet experienced enough to comprehend intricate changes in growing demographics, like how Millennials are now consuming media. We are tough and shrewd negotiators who have one of the best reputations in the business. We are hardcore number crunchers yielding the most for your media dollar with the least risk, continually working to improve your campaign.
We work hard to help our Clients build their brands and grow their bottom lines. And we encourage Clients to dream big, set the bar high, and then go get more market share.
Want to know more about direct response DRTV media buying? Visit our FAQs page.
Want to know more about TV sync to Social media buying? Visit our FAQs page.
ANALYTICS DRIVEN. UNPARALLELED TRACKING. SOUND GOOD?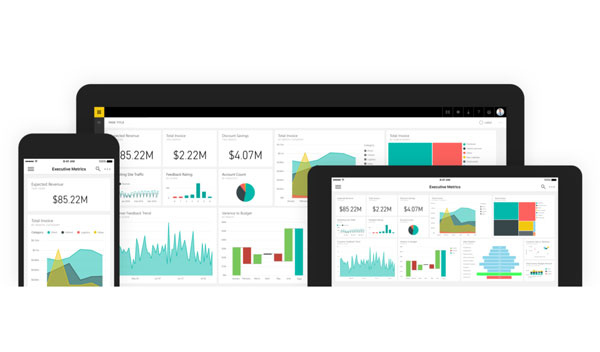 CMOs continually struggle with getting clear accountability of their advertising. That's' why we are obsessed with work that actually works. We know that talented and experienced minds plus best-in-class tools and analytics equals smarter data-driven decisions that have a positive impact on your entire business. We're proud to say we have both.
20 years investing in tracking
Proprietary/advanced measurement platforms
Real time Optimization
Best in class research, planning and measurement tools

CoreDirect ®, Nielsen®, Kantar®, SQAD®, MRI®, Strata®, iSpot®,
AdSphere®, Pathmatics®, Google Analytics®, 4C Insights®

Performance data in one place providing a holistic view on ROI impact
Desktop reporting to review all facets of your campaign
THIS AIN'T ART. IT'S ADVERTISING. OK, MAYBE A LITTLE ARTSY.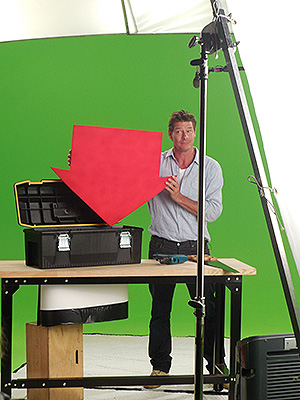 Maintaining your brand integrity and driving your sales are not mutually exclusive. At Modus Direct we explode your direct sales with brand-building, response-targeted creative. We manage script to screen developing both English and Spanish speaking creative.  We understand that successful media campaigns depend on an audience-engaging concept, adherence to our proven consumer-response formula and the correct offer. Social media, especially, performs best with engaging video content. Whether you're new to market or an established brand name, Modus Direct has perfected the art and science of using DR creative to generate upfront sales while protecting and building the brand. We have been honored to assist brands such as Guaranteed Rate, Dyson, Briggs & Stratton, The Lasik Vision Institute and Sears-Craftsman. Imagine what we can do for you!
Learn more about DRTV Creative with these subjects:
CARPE DIEM. SEIZE THE SALE.
There is a story about a company that invented the best widget ever. They placed an ad hoping to generate phone and web-based sales. The calls and web visits came in exponentially, 5, 10, 100, 1000, 1 million…until everything got overloaded and flat out stopped. They had the best widget no one could buy. The moral: Be ready.
The two biggest factors impacting a campaign's success are getting quality leads and turning those responses into sales via your inbound call center and website landing page. Back-end functions can literally make or break a direct response campaign. If the process of setting up your infrastructure for success seems daunting to you, you are not alone. Modus Direct has advised Brands large and small on the call center and landing page tactics that produce higher conversions and increased revenue for their Direct Response TV, Radio and Social campaigns.  Even though fewer consumers are interacting with Brands via the phones, it is still important to work through response possibilities to ensure you are prepared.  Our senior leadership has worked on the advertiser side of the business and have built/managed many call centers as well as websites/landing pages for ecommerce.
We have the expertise to guide you through the entire process to make you are ready when the leads start pouring in.
Consult in streamlining your landing page for optimal revenue generation
Telemarketing consultants
Expertise in order capture, data flow and sales conversion
Develop data pass procedures to ensure data capture is accurate and within campaign parameters
Provide and agree on performance dashboards prior to campaign launch