Flipping the Channel on Influencer Marketing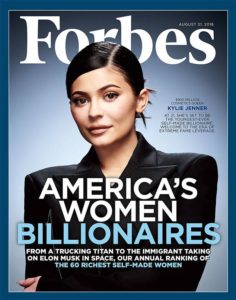 Many saw Kylie Jenner's appearance on the recent cover of Forbes and chagrinned at the claim that Kylie is, "set to be the youngest-ever self-made BILLIONAIRE." I too am willing to admit my side-eyed reaction after reading such a proclamation. But as a media and marketing professional, it also got me thinking as to how she built this successful business, not just at such a youthful age but also in record time – clocking in at just a little over 2 years. What was the catalyst? The article credited the obvious –  savvy social media skills and her role as an influencer not only put Kylie on the cover of Forbes but also helped add several other names to that coveted list. But just having game on social media does not guarantee entry into the Billionaire Girls Club. I suggest that there is an important variable in this formula that is being overlooked as we break down the juggernaut that is the "Kardashian marketing industrial complex" and that is the power of television.
It should be said, I believe social media is an extremely powerful marketing tool and that we have just started to scratch the surface of its potential. But also as a veteran of media placement, who has participated in traditional as well as digital media in a variety of roles and disciplines, I've witnessed a fair share of misses when digital was the lone media channel and client goals were defined by revenue generated and units sold.
So how can today's brands – those that do not have the benefit of having access to a powerhouse reality show (along with a fierce "momager"), up the ante of their social/influencer media strategy? Incorporate television into your mix and here is why…
1. It's a natural fit for the video content you are already creating. To wit, in late 2017 Viacom acquired WHOSAY, a top influencer marketing content producer. This relationship allows WHOSAY to leverage Viacom's vast distribution channels and Viacom gets a creative partner that knows how to engage the younger demographic marketers crave.
2.  Everyone loves the targetability of digital but you miss out on the incredible reach that television provides. Hear Ye, Hear Ye, TELEVISION IS NOT DEAD, it IS changing and morphing every day along with its audience but our skilled buyers at Modus are still finding millions of eyeballs and more importantly, their credit cards every hour of every day. Utilizing TV immediately expands the universe your brand exists within and amplifies your message exponentially.
3. Brand Safety Control. In April 2018, CNN reported that over 300 top advertisers including large tech companies, major retailers, newspapers, and government agencies ran on various YouTube channels promoting white nationalists, Nazis, pedophilia. Even scarier – many of these companies had no idea how their ads ended up on these channels despite having extensive brand safety policies in place. No Bueno. With billions of websites out there it's simply impossible to control exactly where your message will be viewed but that is not the case with television where network standards and FCC regulations inherently protect your brand.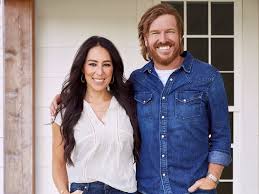 4. Television essentially gave birth to the marketing "influencer" concept with DRTV legends like Ron Popeil. More importantly, it continues to be a natural platform to showcase your business in an ideal environment just as Chip and Joanna Gaines prove with their Magnolia empire.
5. Data, data, data. Like digital, today's sophisticated multi-channel campaigns utilize regression analysis and attribution modeling to measure the specific impact of different channels. At Modus this is what we love to do.
Social media = good, Influencer marketing = good…it's all good but it can be DAMN good when you know what you are doing and leveraging Modus' expertise in ALL media channels especially television and video outlets to optimize your business – exponentially.
Carey Chase
Media Director