eMarketer: Why TV Ad Spend Will Fall. Sports and Political Ad Spend.
Previous reports called for a 2% increase in TV Ad Spend for 2020. Now, experts are estimating a 22.3% – 29.3% DECLINE in TV Ad Spend first half of 2020.
Political ad spend will be on hold in 2Q20. Candidates don't want to be seen as being insensitive campaigning during the pandemic.
No Sports Content. Professional leagues have cancelled or suspended season.
Kantar estimated March Madness, the NBA playoffs and the NHL playoffs collectively accounted for about $2 billion in TV ad revenues last year.
NBCUniversal reported advertiser commitments for the 2020 Olympics amounted to about $1.25 billion and Moffett Nathanson Research estimated losses to ESPN, ABC and TNT ~$700 million due to the NBA season cancellation.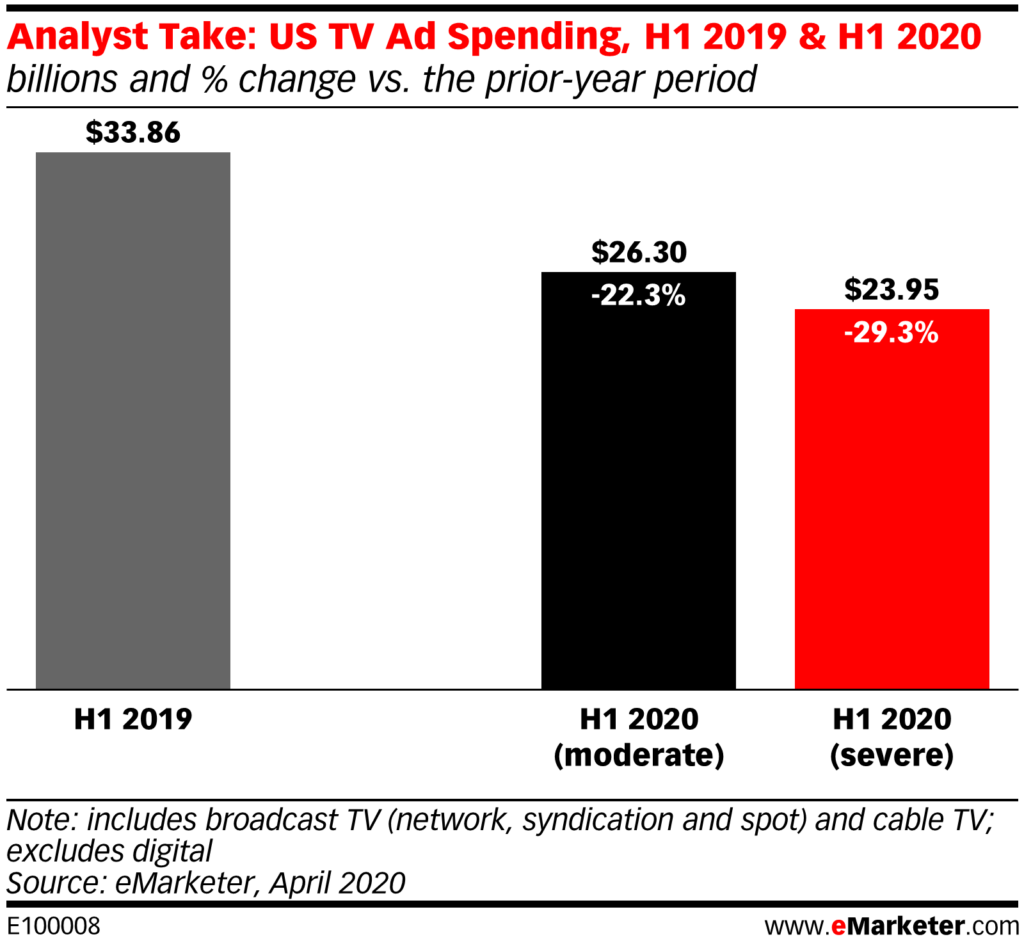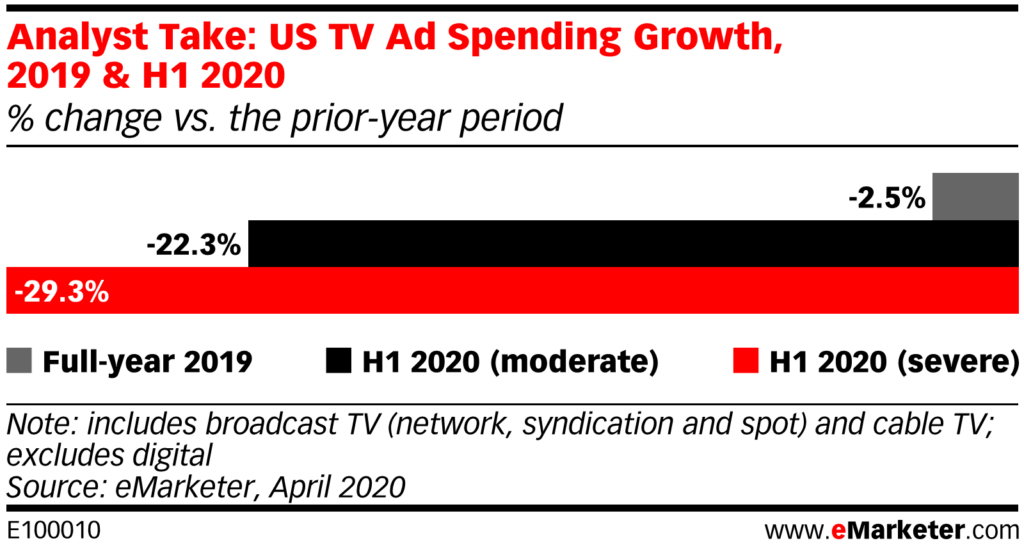 More: https://www.emarketer.com/content/how-the-coronavirus-will-change-our-us-tv-ad-spending-forecast