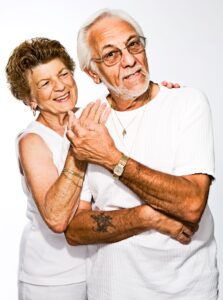 We see it and hear it every day, how do we reach Millennials? They consume media differently than other generations. But as you research how to target this generation, you may be missing out on what the Federal Reserve's Survey of Consumer Finance states is wealthiest demographic with 23x the net worth of Millennials and 1.3x as Boomers. This wealthy group are the 75+ age bracket largely made up of the Silent Generation.
And this demographic is spending their money. A recent TD Ameritrade survey reported that grandparents spend an average of $2383 annually on their grandchildren and according to the Kenan Institute, Americans age 65+ are now more than twice as likely to be caring for a non-elderly family member.
So how do you reach the wealthiest demographic spending money? Linear Television. Adults 65+ continue to spend more time on linear platforms than digital. According to Nielsen's 1st Q 2018 Audience report, 7:24 hours is spent per day watching Live-Time Shifted TV compared to only 2:28 hours on digital platforms (this includes TV-Connected devices such as DVD, Internet Connected Device and Game Consoles).
If you still are thinking you don't need to target the wealthiest demographic, there are recent key findings on why television is vital for all demographics:
People are 44% more receptive to television advertising compared to 27% – 24% on digital advertising (online display, online search and video) according to Kantar Millward Brown August – November 2017 survey
Television is more effective than online banner ads in driving consumers to search, 57% versus 36%, according to a 2018 Nielsen report
37% of the 11:06 hours of the daily average time spent per adult 18+ to connected media is being consumed on Live TV based on 1st quarter 2018 Nielsen data
Television continues to be a vital part of building brands, just ask the online retailers Purple Mattress, Adore Me, Uber and Stitch Fix who are now household names.
Want to learn more? Email us at LetsTalk@modusdirect.com and let's connect!
Photo by Marisa Howenstine